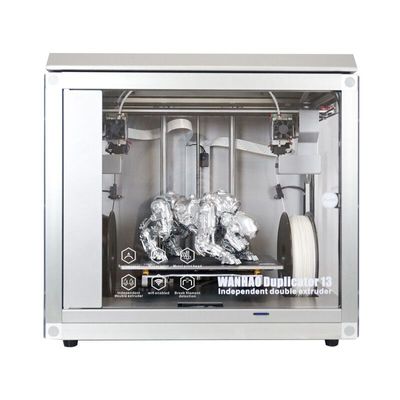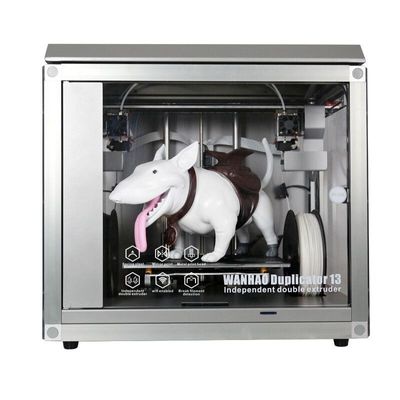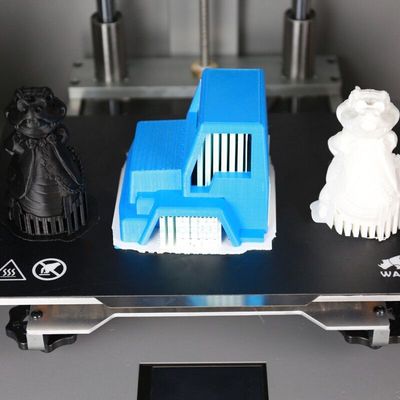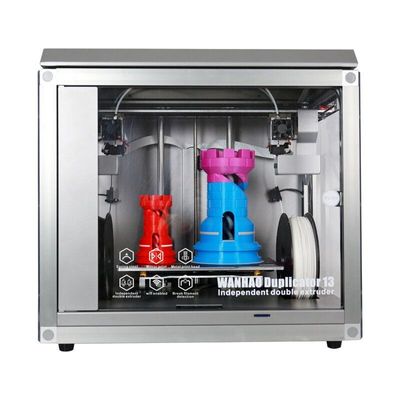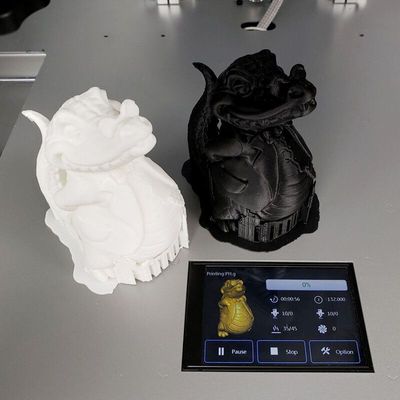 WANHAO D13 FULLY ENCLOSE BUILD SPACE DUAL IDEX EXTRUDERS.
WANHAO
$1,350.00
The Wanhao D13 is now available.
It's stylish cabinet keeps the build space at a constant temperature and stops those drafts that can cause prints to lift from the bed and warp. It has dual IDEX style direct feed extruder heads that operate independently of each other allowing for;
Single nozzle printing mode;
Copy and printing mode;
Mirror print mode;
Multi-material printing mode;
Dissolvable support for print mode
310mm X 210mm X 230mm Build Area
Max Printing Area : 310*210*230mm
Max Print Speed : 150mm/s
Software : CURA, SIMPLIFY 3D
Filament Diameter : 1.75mm
Layer Thickness : 50 micron ~ 400 micron
Material Support: PLA, PETG, ABS, SILK, TPU, any filament that melts at or below 260 C
Machine size: 58.5*41.5*55.5cm
Packing size: 67.5*50.5*57cm
Extruder System : IDEX Stand-alone dual head extruder.
Net Weight : 28kgs
Gross Weight : 34kgs
THE PRICE SHOWN DOES NOT INCLUDE SHIPPING. ALL ORDERS FOR THIS PRINTER ARE BEING SHIPPED DIRECT FROM THE WANHAO FACTORY. PLEASE CALL US ON 0401160498 FOR A QUOTE ON SHIPPING COST THAT WILL BE ADDED TO THE ALL UP PRICE. ALLOW 2 WEEKS FOR DELIVERY.

SKU: 10000-29