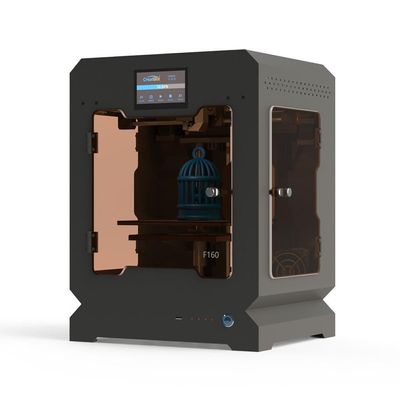 CREATBOT F160
CREATBOT
$3,699.00
The Creatbot F160, is the pocket rocket of the Creatbot range of printers. It maybe smaller in size and price but still packs all the features of its bigger brothers and sisters. Fully enclosed cabinet with 4 door access, available with a high temp. 420deg head....great for printing materials such as PEEK. Touch screen controls and much much more. Only available in a single extruder version.
Can be ordered with the optional 420°C Hotend
Creatbot are the first manufacturer to produce a 420°C high temperature hot end for the 3d printer market. This allows you to print with a variety of filaments including PEEK. The nozzle height can also be micro adjusted. ( Standard 260°C, optional upgrade 420°C.)
Currently being shipped direct from the Creatbot factory in China. Any Tax or duties payable on arrival in the country is the buyers responsibility.

420°C Hotend

Direct Drive



Parameter

Details


ALL ORDERS FOR THIS PRINTER ARE BEING SHIPPED FROM THE CREATBOT FACTORY IN CHINA

SKU: 10013-1